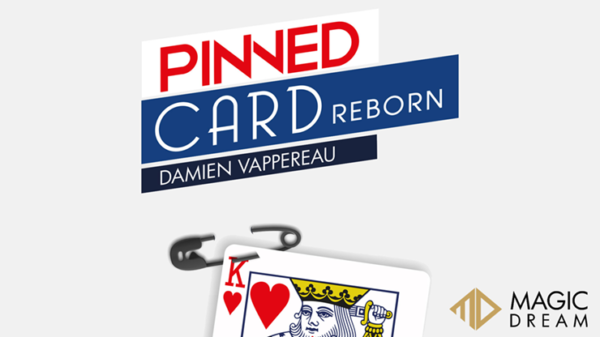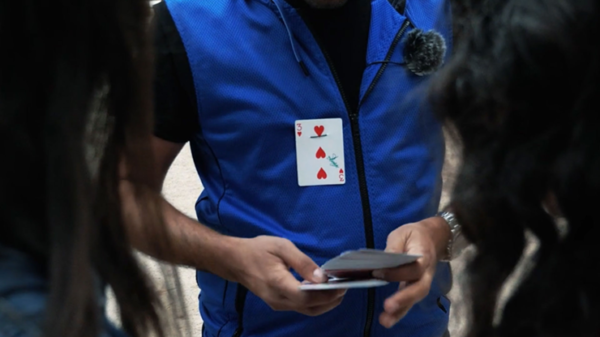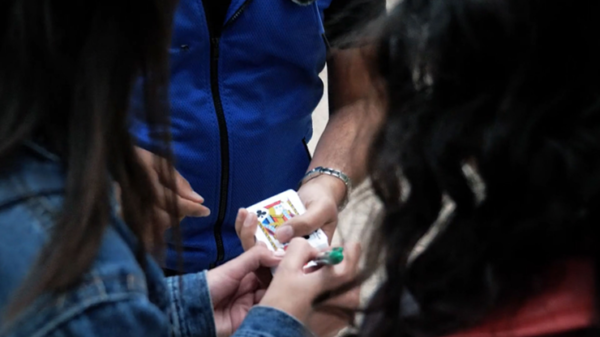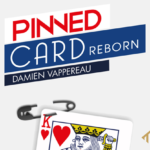 Pinned Card Reborn (Gimmicks and Online Instructions) by Damien Vappereau and Magic Dream – Trick
33,00€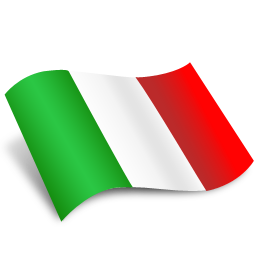 La Pinned Card è tornata! Coloro che hanno sperimentato questo incredibile trucco sanno quanto fosse popolare all'inizio. Creato da Damien Vappereau nel 1998 e commercializzato per la prima volta nel 2000, questo best-seller è stato venduto diverse migliaia di copie prima di essere lanciato
Pinned Card is back! Those who have experienced this amazing trick know how popular it was at its beginning. Created by Damien Vappereau in 1998 and marketed for the first time in 2000, this best-seller was sold several thousand copies before running
Descrizione
Informazioni aggiuntive
Descrizione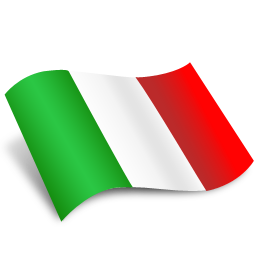 La Pinned Card è tornata! Coloro che hanno sperimentato questo incredibile trucco sanno quanto fosse popolare all'inizio. Creato da Damien Vappereau nel 1998 e commercializzato per la prima volta nel 2000, questo best-seller è stato venduto diverse migliaia di copie prima di rimanere esaurito per molti anni. Ora è possibile ottenere questo incredibile, ultra visivo e perfetto effetto per qualsiasi mago.
Il mago presenta una spilla da balia, la fa esaminare dallo spettatore e poi la mette sulla maglietta a livello del petto. Viene scelta una carta, firmata e quindi persa nel mazzo. Il mago agita il mazzo di fronte alla spilla da balia e la carta scelta si incastra su di essa. È la carta firmata dello spettatore! Tutto quello che devi fare è strapparlo per regalarlo come souvenir e puoi far vedere alle persone la spilla ancora appesa alla maglietta.
Questa è solo una possibile presentazione di Pinned Card Reborn, sarai in grado di usarlo in molte situazioni: nei cocktail bar ,per magia di strada, spettacoli per bambini ecc … Tutto dipenderà dove vuoi mettere la spilla da balia , sulla tua maglietta, giacca, cravatta, asciugamano, peluche. Un mondo di possibilità si sta aprendo per te.
Punti di Forza:
Facile da fare
Usa qualsiasi mazzo di carte
Scheda firmata dallo spettatore
Tutto può essere esaminato alla fine
Carte diverse ogni volta
Ripristino rapido
Viene fornito tutto il necessario per eseguire il trucco, oltre a un video esplicativo completo.
 Pinned Card is back! Those who have experienced this amazing trick know how popular it was at its beginning. Created by Damien Vappereau in 1998 and marketed for the first time in 2000, this best-seller was sold several thousand copies before running out of stock during many years. It is now possible to get this incredible, ultra visual and perfect effect for any magician.
The magician presents a safety pin, has it examined by the spectator and then places it on his t-shirt at chest level. A card is chosen, signed and then lost in the deck. With two fans of cards, the magician wave the deck in front of the pin and the chosen card will impale itself on it. It's the spectator's signed card! All you have to do is tearing it up to give it as a souvenir and you can let people look at the pin still hanging on your t-shirt.
This is only one possible presentation of Pinned Card Reborn, you will be able to use it in many situations: close-up, cocktail, parlor, street magic, kids show etc….Everything will depend on where you want to put the safety pin, on your t-shirt, jacket, tie, towel, plush. A world of possibility is opening up for you.
Strengths:
Easy to do
Use any deck of cards
Card signed by the spectator
Everything can be examined at the end
Different cards each time
Quick reset
Everything needed to perform the trick is provided, as well as a full explanation video.

Informazioni aggiuntive
| | |
| --- | --- |
| Peso | 0.1 kg |
| Dimensioni | 3.800 × 2.500 × 0.030 cm |