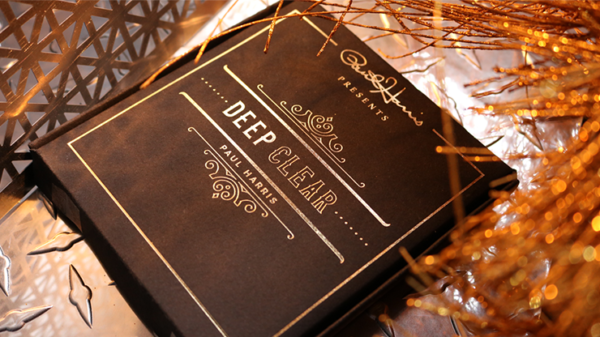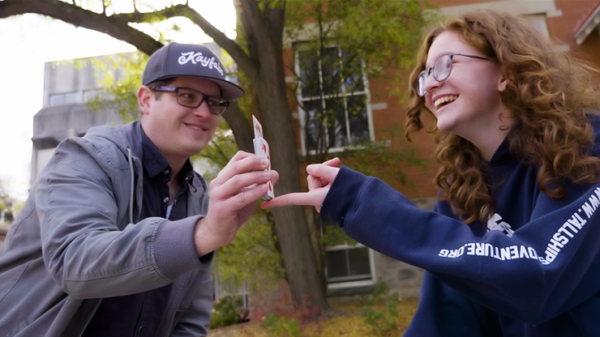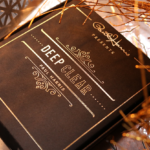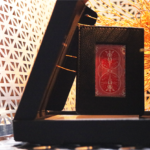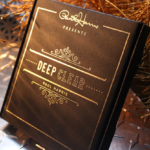 Paul Harris Presents Deep Clear by Paul Harris – Trick
48,00€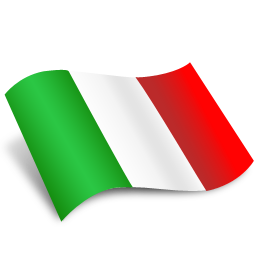 La brillante evoluzione di PAUL HARRIS PRESENTA UNA  CHIARA  PAROLA PREFERITA È ALL'INTERNO DEL TUO PORTAFOGLIO lo stupore più profondo di Paul Harris è un capolavoro a prova di proiettile. un portafoglio con apertura a finestra  VISIBILE  con un  piccolo pacchetto di carte
The brilliant evolution of Deep Astonishment PAUL HARRIS PRESENTS DEEP CLEAR THEIR FAVORITE WORD IS INSIDE YOUR CLEAR WALLET! Paul Harris' Clearest Deepest Astonishment is a bullet-proof Masterpiece. A window-ID-wallet VISIBLY holding a small packet
Descrizione
Informazioni aggiuntive
Descrizione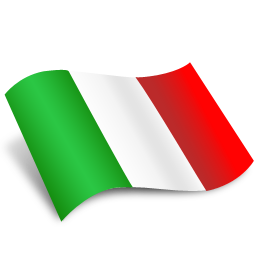 La brillante evoluzione di Deep Stonishment
PAUL HARRIS PRESENTA DEEP CLEAR
LA LORO PAROLA PREFERITA È ALL'INTERNO DEL PORTAFOGLIO
Lo stupore più profondo di Paul Harris è un capolavoro a prova di proiettile.
Un portafoglio con apertura a forma di finestra  VISIBILE con un piccolo pacchetto di carte viene posizionato sul tavolo.
Chiunque  chiama una breve parola o un  nome preferito.
Diciamo che la parola per esempio è ZING.
Usa la sua parola magica ZING
Ma questo è solo il riscaldamento Deep Clear …
Le tue mani vuote raccolgono il portafoglio trasparente e fanno scorrere lentamente le carte che non le hanno mai lasciato di vista!
Su ogni carta è disegnata una singola grande lettera in grassetto.
Le lettere spiegano una sola parola …
Z..I..N..G
La sua parola preferita è stata nel tuo portafoglio trasparente TUTTO IL TEMPO!
Sono sorti paradigmi … Silenzio sbalordito … Stupore profondo
Deep Clear di Paul Harris è il culmine di oltre 20 anni di esperienza con il suo concetto originale di Deep Astonishment.
Deep Clear ha un nuovo espediente drammatico e una nuova struttura. Tutto in Deep Clear è più veloce … Più facile … più conveniente … e più aperto (il tuo spettatore può anche mescolare le sue carte).
Deep Clear è un autentico capolavoro di PH squisitamente progettato per essere il tuo  spettacolo all'ultimo respiro.
* Il nuovo portafoglio skinny Deep Clear è una gioia da usare.
* Un tocco ed è fatto. Si adatta facilmente alla tasca della camicia.
* Le carte previsione hanno un DIVERSO COLORE  rispetto al mazzo.
* Nessuna forzatura:si può utilizzare qualsiasi parola breve con lettere diverse.
* Nessun impalmaggio. Molto facile da fare
* Nessuna stecca o memoria.
* Nessuna scrittura segreta.
* Adattato ai dorsi del tuo mazzo preferito.
* Disegna le tue lettere di predizione in qualsiasi stile o colore che desideri.
* Funziona in QUALSIASI lingua!
Viene fornito completo di espedienti pronti all'uso e mazzo di carte USPCC.
VIVI OGGI L'EVOLUZIONE DELL'ASPETTO!
The brilliant evolution of Deep Astonishment
PAUL HARRIS PRESENTS DEEP CLEAR
THEIR FAVORITE WORD IS INSIDE YOUR CLEAR WALLET!
Paul Harris' Clearest Deepest Astonishment is a bullet-proof Masterpiece.
A window-ID-wallet VISIBLY holding a small packet of cards is placed on the table.
Anyone FREELY calls out a short, favorite word or name.
Let's say it's ZING.
She uses her magic word ZING for a fast, fun Card Mystery
But that's just the Deep Clear warm up…
Your empty hands pick up the clear wallet and slowly slide out the cards that have never left her sight!
Drawn on each card is a single large bold letter.
The letters spell out a single word…
Z..I..N..G
Her favorite word has been inside your clear wallet the ENTIRE TIME!
Paradigms popped… Stunned Silence… Deep Astonishment
Paul Harris' Deep Clear is the culmination of Over 20 years of experience with his original Deep Astonishment concept.
Deep Clear has a dramatic new gimmick and new structure. Everything about Deep Clear is faster… Easier… more convenient… and more open (your spectator can even shuffle her cards).
Deep Clear is an authentic PH masterpiece exquisitely designed to be your transcendent last-gasp show-stopper.
* The New skinny Deep Clear Wallet is a joy to use.
* One touch and it's done. Easily fits in your shirt pocket.
* Prediction cards have a DIFFERENT COLOR BACK than deck.
* No force: use any short word with different letters.
* No palming. Very easy to do.
* No cue cards or memory work.
* No secret writing.
* Adapt to your favorite deck backs.
* Draw your own prediction letters in any style or colors you'd like.
* Works in ANY language!
Comes complete with ready-to-use gimmicks and USPCC deck of cards.
EXPERIENCE THE EVOLUTION OF ASTONISHMENT TODAY!

Informazioni aggiuntive
| | |
| --- | --- |
| Peso | 0.32 kg |
| Dimensioni | 5.750 × 5.000 × 1.000 cm |